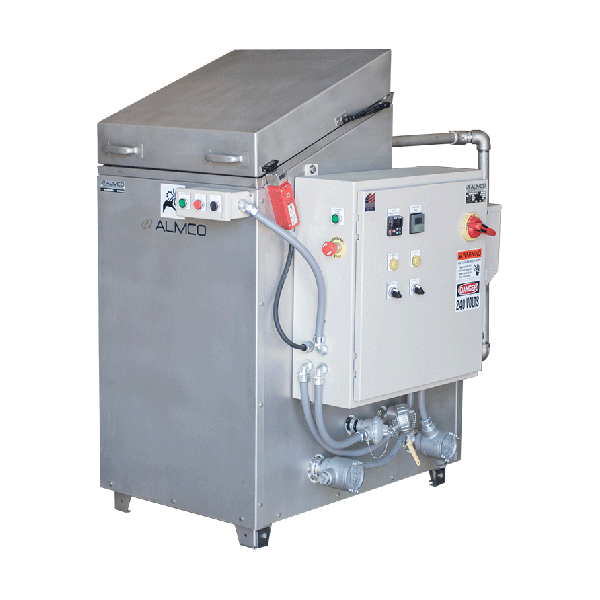 Features:
Heated wash tank
Float switch for heater protection
Standard 230V or 460V power source (380V or 575V optional)
Process timer for each wash cycle
Safety interlock switch on lid & doors
Standard sizes of 20″, 25″ and 36″ turntables
Removable stainless-steel chip tray in wash
All stainless-steel construction on the RTW
Variable speed, stainless steel turntable/platform
Options:
Bag filter system
Stainless steel bag filtration units
Rinse and blow-off stages may be added
Oil skimmer or coalescer
Insulated wash and rinse tanks
Vapor exhaust system
Automatic water and compound replenishment
PLC and touch screen controls
UL 508A Electrical Controls: UL® 508A is an Underwriters Laboratories directive for components and wiring practices as they pertain to industrial control panels.
Rotary top washers come in several standard sizes to fit any project. These washers have a lift-up lid and parts are placed on a turntable or fixture from overhead. These machines have several options and can be equipped with a powered lid for automation with a robotic loading system. The standard units have a turntable and manual start button with timer to control the cycle. Rotary top washers are extremely versatile allowing you to wash parts that are of a variety of sizes and shapes.