ALMCO washers are available in three different types.  Each type of washer can be modified or customized to match the exact application required.
Inline Washers
The ALMCO Inline Washer provides continuous, flow-through operation with wash, rinse, rust inhibit, blow-off and drying sections available.  The belt may be a standard flat wire belt, rod belt, mesh covered belt or chain drive for moving parts directly or on pallets / tombstones.  Many belt styles and widths are available and the machines can be 100% custom designed for your application.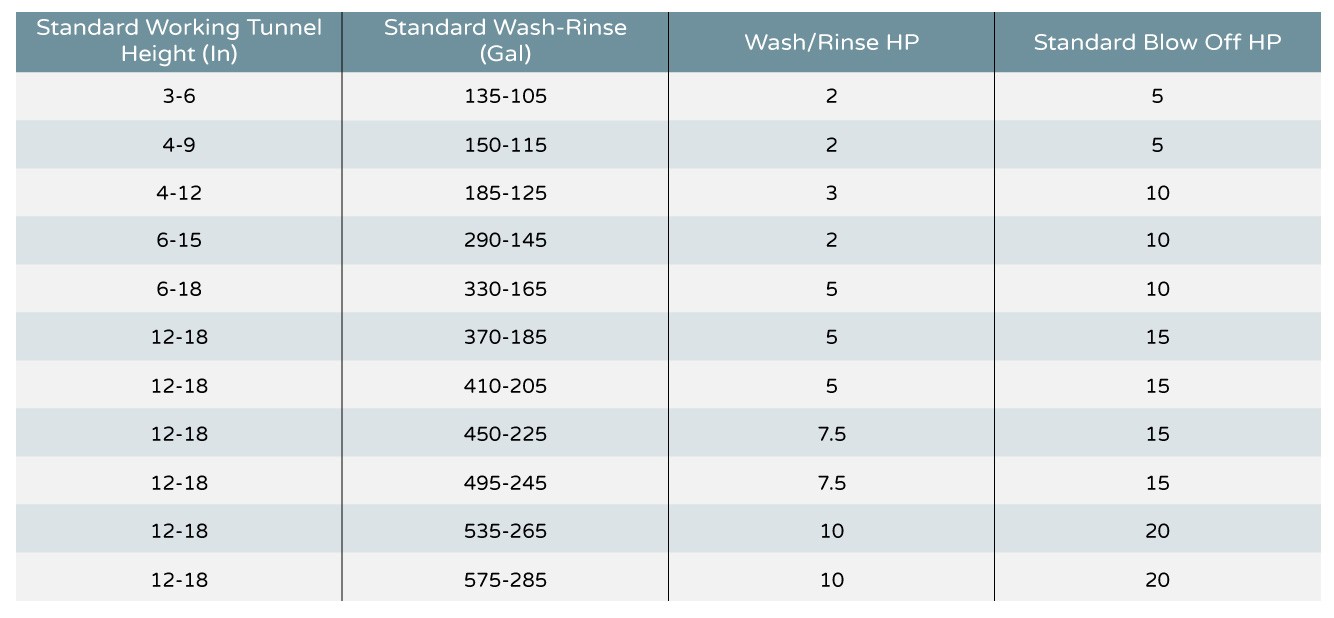 U-Bend Washer
The ALMCO U-bend washer design is perfect for use with a single operator or in an automated system where the direction of workflow needs to be changed.  These washers offer all of the custom design benefits of our inline units, but fewer belt options are available.  Most units are built with a flat wire belt where the part is loose on top of the belt.