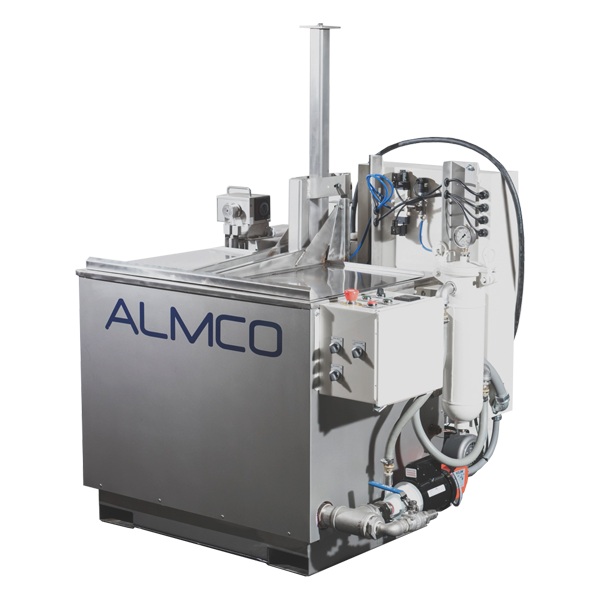 Features:
Heated wash tank with aqueous models
Float switch for heater protection when heated
Available in 3-phase, single phase and air-powered if not heated
Standard sizes with capacity up to 1000 lbs.
All stainless-steel construction on most units
Powered lid lift
Timed operation
Options:
Oil skimmer or coalescer
Insulated tank
Vapor exhaust duct connections and vapor exhaust system
Bag filter system
Stainless steel bag filtration units
Automatic water and compound replenishment
PLC and touch screen controls
UL 508A Electrical Controls: UL® 508A is an Underwriters Laboratories directive for components and wiring practices as they pertain to industrial control panels.
The PW series machines are stainless-steel parts washers for cleaning parts using an aqueous cleaner. These have similar operation as the EAW series but with heavy-duty agitation units. These washers may have powered rollers and be part of an automated production system with multiple stages and parts sensors for automatic operation. These machines are great for either single or batch cleaning of a variety of parts sizes and weights.