SUTTON LARGE PARTS FINISHING EQUIPMENT
The Sutton Centri-Flo machines are specialized heavy-duty spindle-finishing machines designed for high production environments. These large part deburring systems are primarily designed to finish parts such as turbine disks, blades, blisks, and impellers – with the capability of finishing many other types of parts. These machines are able to finish parts much faster than hand finishing.
ALMCO offers 3 models of Sutton Centri-Flo machines, the CF Series, CFT Series, and CFCA Series. These large part deburring systems differ from each other based on the movement of the tub and spindle.
Take a look at our "So, what is a Sutton Machine" article to learn more about this powerful finishing machine.
Ideal for finishing:
Large parts
Parts with tight tolerances
Parts with hard-to-reach areas
Parts with long finishing times
Parts that can't be finished by hand
Where part consistency is important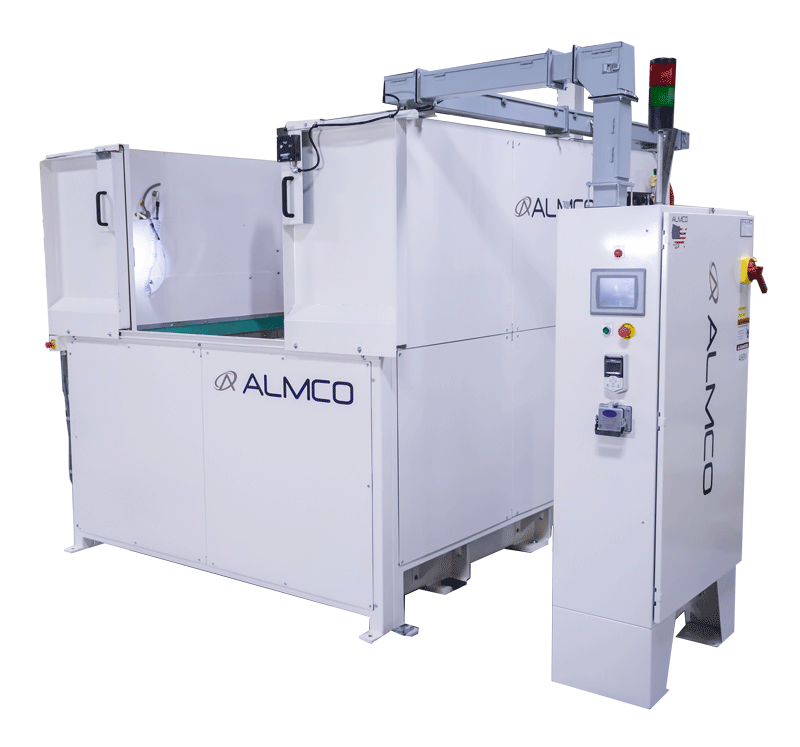 Used for finishing turbine blades, or similar sized parts, in a rotating tub of abrasive media.
This series is ideal for finishing parts with tight tolerances, hard to reach areas, require long hand finishing times or simply cannot be finished by hand.