EFFICIENT METAL FINISHING SYSTEMS WITH HIGH QUALITY RESULTS
ALMCO metal finishing systems come in many different styles with each having its particular advantage, all depending on your individual project requirements.
Our extensive laboratory offers you the opportunity for no-charge process development, including specific parts finishing equipment, and media and compound recommendations. Just fill out our Sample Processing Request Form or see below for specific details on your finishing needs.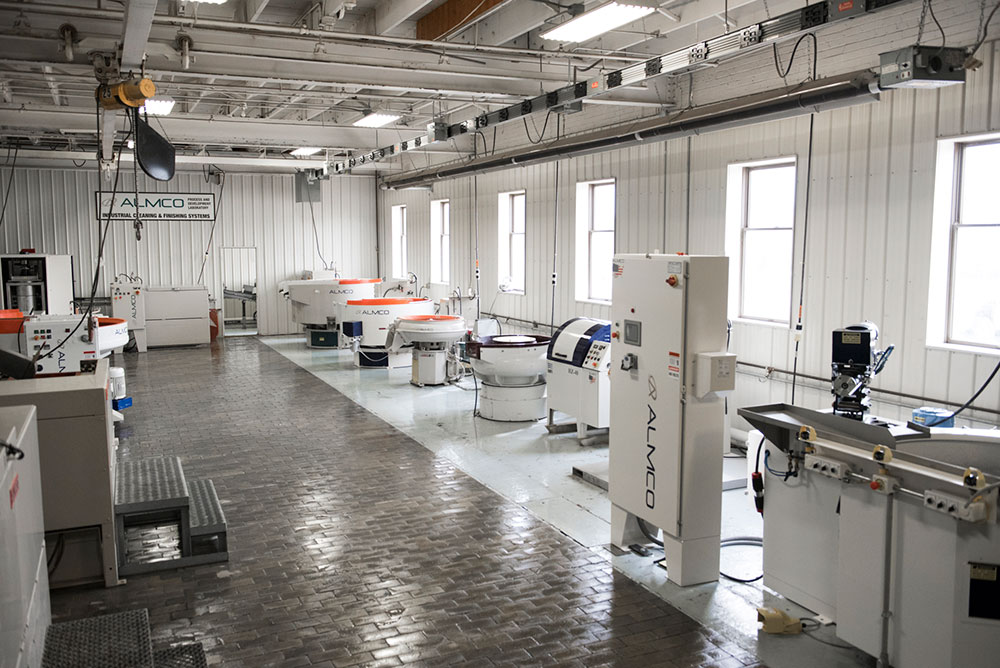 METAL FINISHING EQUIPMENT
SUTTON
SERIES
Aggressive, spindle-finishing units with the capability of finishing many types of parts.
BARREL
FINISHING
Durable tumbling unit designed to finish batches of parts or larger individual parts.
REFURBISHED
EQUIPMENT
Gently used demonstration units, tradeshow equipment and refurbished equipment.
ALMCO OFFERS A COMPLETE LINE OF FINISHING MEDIA